Lone Star Productions today announced that it has been contracted by the NFL Alumni Northern California Chapter to redevelop its website and social media presence. In combination with the participation of its community of former National Football League players, NFLANC relies on corporate and individual philanthropic donations to achieve its objectives, and the focus of this project is to expand the dissemination of news surrounding the organization, as well as lay a foundation of expanded opportunities for increasing donations – both monetary and other resources – to an organization that is so significant and important to the local and national community.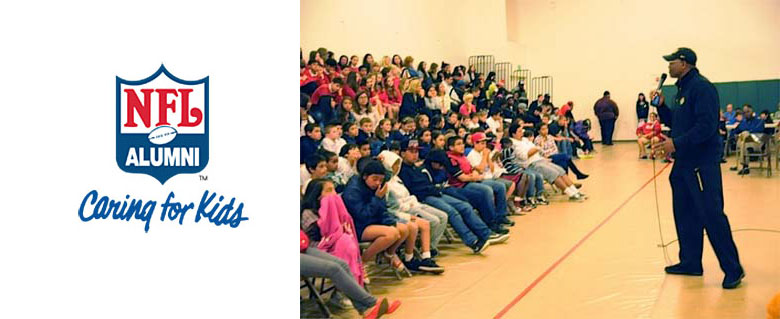 The National Football League Alumni, Inc. and its affiliate the Northern California Chapter, is a non-profit service organization of former professional football players who work voluntarily on behalf of youth and charity. It was formed as an outgrowth of philanthropic and civic-minded impulses of men who performed at the highest level of the nation's most popular spectator sport and used that experience as a springboard to success in later life. In their voluntary undertakings, members of the NFL Alumni are guided philosophically by the fundamental ideals expressed in their motto: "Caring for Kids."
Lone Star Productions is a full-service multimedia services agency that develops interactive marketing and design solutions for technology, financial services, food products, publishing, biotech, security, sports, and interactive entertainment industry sectors. LSP works both alone and in partnership with other leading interactive media firms to produce both front-end and back-end solutions for online properties shepherded by a wide range of clients. Its founder, Mark Johnson, has over three decades of product development, marketing, and design experience in the hi-tech industry. He has also been an award-winning producer in the entertainment software sector (including 7 Software Publishers Association awards, and 2 Macworld World Class Awards), and has brought more than 30 hardware and software products to market, from segments as diverse as video production hardware to notebook computers to interactive entertainment software. He has a Bachelor of Commerce degree from Rice University.